"Tomorrow is when you remember your youth as yesterday."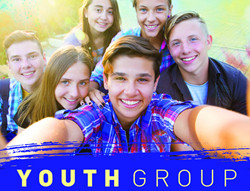 St. Ann's has been intimately linked with the families of the communities whose spiritual needs it serves. Our parish is devoted to the spiritual development of our youth as we revere St. Ann, the mother of the Blessed Virgin, who devoted herself ceaselessly to the education of her child in innocence and sanctity.
Especially for our youth, St. Ann's Parish sponsors several programs dedicated to the spirtual awareness and development of our young people.
In October we will begin to recruit parish youth in 7th and 8th grades and above for our Youth Group. Acitivities will include the Giving Tree helping those less fortunate have a happy Christmas. Other acitivities will include baskets for babies at Good Council Home and an Easter party at the Joan Ann Kennedy Memorial Preschool. Adult volunteers are always needed to help with this group.
Altar Server's, St. Ann's Church
Altar servers help the parish community in the celebration of the Holy Eucharest. Being an altar server enables a person not only to serve the parish community but also to come closer to God. Boys and girls from all schools are invited to join beginning in the 3th grade through HIgh School. Training is held in late September and October with an investiture ceremony in November.
If interested please contact the rectory 718-351-0270.

Young Adolescent Faith Formation
The goals of this program are to empower young people to live as disciples of Jesus in our world today and to foster personal and spiritual growth. To reach these goals we provide a variety of opportunities to particiapte in discussions on topics such as Understanding Myself, Becoming Friends and Being Catholic. Volunteer facilitators are always needed.
St Ann's Sports Program
The Sports Committee is responsible for the management and operation of the Paris sports program. Sports are offered for boys and girls- basketball, boys baseball, girls softball and swimming for grades K through 8th. The Sports Committee can be reached via email at: This email address is being protected from spambots. You need JavaScript enabled to view it..